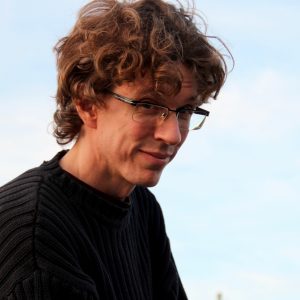 Welcome! I'm Christopher Lawrence, founder of Stranger Entertainment. I'm passionate about creating games and interactive experiences that engage, entertain, and educate people. 
Extended reality (or "XR") - encompassing augmented, virtual, and mixed reality - is a vast frontier of interactivity to explore. I'm really excited about using emerging technologies to create new immersive experiences. 
Most of my life has been framed by a fascination with games as a way we can better understand our world. At age 10, I discovered the boardgame Gettysburg by The Avalon Hill Game Company. The idea that there were games based on real battles or other historical events was life changing. 
My childhood dream was fulfilled years later when I joined Avalon Hill as a game designer. That was the start of a career that spans two decades of creating innovative game-based interactive products for commercial, military, and non-profit partners.
After designing Dark Reign 2 and Full Spectrum Warrior at Pandemic Studios, I have since created interactive projects for a diverse range of clients such as Mattel, Inc., Univision, University of Southern California's Institute for Creative Technologies, and the Defense Advanced Research Projects Agency (DARPA). 
You can learn more about what I do and how I serve my clients here. 
I'm also blessed to have an amazing wife and two fabulous children. We live in sunny Los Angeles.
You can find me on Twitter and LinkedIn or reach me by email at my first name @strangerentertainment.com.
Click below to see my demo reel!